Actress
Sarah is a talented actress, capable of playing a number of exciting roles.
Pianist
Since making her debut with the orchestra at age 11, Sarah has performed numerous concerts in the U.S., Canada and Japan.
Master of Play
Sarah can perform standup too, she frequents open mic nights that are popular in the Boston area.
Keynote Speaker and Educator
Praised for her encouraging teaching style, Sarah can inspire almost anybody to get to work.
Dancer
Sarah brings her enthusiasm for music with her to the dance floor where she is sure to delight audiences of any age.
Samurai
Sarah comes from a long blood line of Samurai warriors; the Aso Kyushuu Clan.
Biography
Piano faculty member Sarah Takagi presents Trance: An audio-visual journey with original improvisation on piano to interactive fractal visualizations. An hour of meditative, trance like music with a touch of sci-fi, new age, and classical romantic.
With her most recent show "Un-Leashed", Takagi emerged as a daring artist who is unafraid to explore uncharted territory to express her unique visions with the world.
In this show, she presented herself as pianist, improviser, speaker, dancer, choreographer, director and producer of a multi-disciplinary vision. Her performance of the Beethoven 32 variations was followed by hula hoop dance and martial arts performance. The Haydn sonata was transformed into triparte creation with vaudeville choreography, hiccups, and free improvisation. The Debussy preludes were presented with a grand two piano improvisation; Chopin waltz with dancers and bongos. As a speaker, she introduced the audience to chakras, and spoke about it's function and evolution in music history. She brought back the importance of "play-full-ness" with angel wings, wands, and glow sticks. She improvised on the piano with glow sticks! She brought the show to a grand finale by playing with a jazz sextet and continuing on to swing dancing and inviting the flash mob swing dancers and the audience to join her. Underneath it all, was her message; the importance of "un-leashing" or "un-shedding" ourselves from layers of fear and social conditioning that may prevent us from pursuing our passion and being our full, authentic selves. The show represented her own "un-leashing" journey and ever since, she has allowed herself to be seen as her multi-dimensional self.
In the past several years, her emerging self has been most prominent as an improviser and composer. As an improviser, she has been performing locally at many different shows most notably with Energy Theater and Mystic Art shows. As a composer, her most recent work for solo piano, "Ocean Voices" was premiered at Roy Barnett hall, University of British Columbia as part of the Peter Wall Institute for planetary healing.
As a speaker, she has given frequent talks on the subject of voice and spirituality, chakras, and empowerment as part of Energy Theater. 
"Riveting, electric and powerful"; "Brilliant pianist . . . who exudes spirit, vehemence and power".   Since making her debut with the orchestra at age 11, Sarah has performed numerous concerts in the U.S., Canada and Japan.
Nationally, Sarah has performed at the John F. Kennedy Center in Washington, D. C. and at Carnegie Recital Hall in New York.  She has been invited to appear with Leon Fleisher as a soloist on the PBS show "Musical Encounter", as well as on WGMS Radio's "Spotlight Hour" broadcast.
In Boston, Sarah has played on the "Musique a Midi" series at the French Library, as a soloist on the Lexington Sinfonietta Subscription Series, and in frequent concerts at Jordan Hall.  Her concerto work includes appearances under the batons of BSO assistant conductors Carl St. Clair and Pascal Verrot, as well as Hisao Watanabe and Yoichi Udagawa. Dedicated to new works, she has premiered Leon Kirchner's "Piece for Orchestra", Koussevitsky-Prize winning composer Suguru Goto's "Kinesta", as well as a commissioned work by a noted female French composer, Florentine Mulsant.
 Sarah has also won many competitions, including the Beethoven Society Competition, Friday Morning Music Club competition, Bernard Jacknin Memorial competition, the Messiaen Competition, the Tourjee award at the New England Conservatory and the Janet Gates Peckham International Prize for Excellence.  She has been invited to play in the Contemporary Improvisation's Messiaen Festival, and her recording of the works of Messiaen can be heard on WGBH.
Arthur Chan
Engineer, Audience Member
Your piano playing certainly impact me in a emotional level. It was deep, emotional and powerful. You also played it with such passion I've never seen
Vittorio Passanante
Spiritual Counselor and Guide, Energetic Healer / Victorious Light
Sarah Takagi is an artist of the highest caliber. Attending one of her concerts is so much more than simply a unique musical evening. It is a deeply transformative and uplifting peak experience as well. She brings to every performance an astounding technical prowess and sublime artistry in her interpretation of the composition. Mere words however do not fully conceptualize what I call the Takagi experience. For Sarah seems to channel the quintessential essence of each composition brought forth with such power and compassion that it is truly indescribable.
Shifra Freewoman
Poet, Artist
You have this tremendous skill at the piano- I had a sense that you could do anything; a tremendous creativity and freedom with a wonderful foundation. Your music goes to the heights, to the depths; it can go to the hard places, it can go to the happy light places, it's just this amazing range of emotional states. I loved the fact that you said you were one with God. . . that really touched me . . your music was very healing; your poetry was very beautiful. You were also very funny, friendly, and welcoming; a really nice way of inviting people in and very generous with your presence. Loved the fact that you had this healing purpose. . healing the water, and earth . . .
Sarah, your concert was fantastic! Great to dive into the world of changing moods reflected by You in Your splendid piano performance.
Marty Levin
actor, physical comedian, mime, improvisational artist, singer and dancer, musician
You have a very impish quality about you- that allows the audience to connect to their inner child; a very unusual way of conversing with the audience- really engaging in a non-scripted, but spontaneous, and evocative way. This opened us up - the audience to come into your world in an organic way. Your playing was really magnificient; it painted pictures and images- something only great pianists do. You played with great intensity and intention to each note - -I've never seen a pianist stop ( at the end) like that- - this means that you were really listening to the music . . . . You have immense talent; but I am most impressed with your courage to go off and take a great risk to create spontaneously through improvisation. It was a powerful performance.
John Jacobs
husband of Catherine Gallant, dancer who performed the Isadora Duncan choreography to the Scriabin etude
It was jaw-dropping! I think it was the best performance of the Scriabin etude I have ever heard ! For the first time, the pieces came together, and it made sense . . . .
Maria Holloway
Pianist and Actress
OMG!! I loved it!!!! This is what music is: A celebration! I salute you for being such a talented, unique out-of-the-box artist!. Continue on doing what you're doing, Sarah, being authentic. There's no other way to be!
Leonard Aaron Caplan
TV host, Multi-Talent, Musician
You play my favorite classical composer Debussy with such feeling!!!! Even with the wig I had tears in my eyes, no kidding!! If water could sing, it would sound like you playing.
Roberto Luis Silvera
Theorist, Musician
You are a Total Original!!
You were absolutely brilliant, musical, virtuosic, and the audience, musicians and I were thrilled with your performance.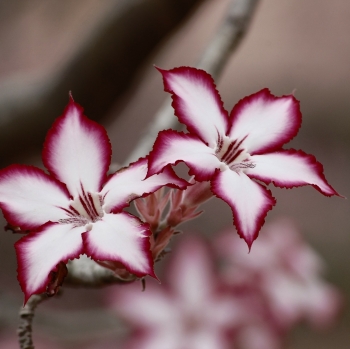 Fluent and liberating . . . fun to watch

Already an experienced soloist, the young Ms. Takagi exudes spirit, vehemence and power. Every great solo work is taken on with individual interpretation, which is why we love to hear the same great music over and over, noting new insights, a performer's approach that is different from what we've heard before. The Grieg is a romantic work, also a work with demanding fast runs, trills, heavy chords and the performer saw it as a work of drama, enthralling the crowd with her technical brilliance.

Her performance was riveting, electric and powerful, the highlight of the evening. The piece starts out with a bang, the famous mighty roll on the timpani, and a powerful chord in the orchestra and the fierce and furious descending octaves in Miss. Takagi's piano solo. She courageously leads the orchestra through her wild journey of passion, vigor and fury; the audience was "mesmerized" by her virtuosity. After the first movement, the audience broke the "moment" and gave her a standing ovation.